Why POS?
Complete POS system is a ready-to-use point of sale system with pos software, cash drawer, receipt printer, barcode scanner, credit card reader, touch screen, pole display and a computer system.
Say goodbye to spreadsheets and hours of bookkeeping. Integrate your sales, pricing, inventory, purchasing, and bookkeeping into one! Track product lifecycles, customer buying patterns, and seasonal trends to tightly control your inventory.
Whether you operate one store or a chain or even a warehouse, here's a complete POS solution for small and mid-sized business. More about POS hardware and POS software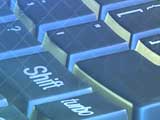 Why Tynex?
Tynex specializes in POS systems. We provide complete Point of Sale software and hardware solutions, as well as accounting systems for small to mid-size businesses.
Our customers are in verticals such as: apparel, plumbing, construction, convenient store, and automotive accessory.
Call us today for a no obligation phone consultation!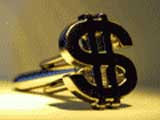 Benefits:
- Speed Customer Checkout
- Increase Accuracy
- Lower costs by improving efficiency
- Create invoices easily
- Fully customizable touch screen with access control
- Automatically process credit card and debit card transactions
- Product bar code scanning
- Inventory label design and printing
- know your sales totals at any time, anywhere (sitting at home)
- keep an eye on employees, prevent shrinkage! Send detailed transaction information to selected video surveillance systems